Games with Gold – Xbox One – for May 2015
For the month of May, Xbox Live Gold members will receive two new free games on Xbox One as part of the Games with Gold program.
On Xbox One, Xbox Live Gold members can download CastleStorm: Definitive Edition (£11.99) for free during the month of May. Pool Nation FX (£8.99) is also being offered for an additional month.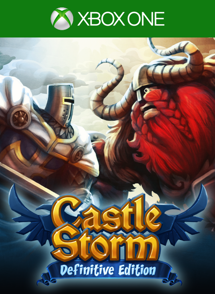 Welcome to the world of CastleStorm, a super genre mashup of 2D physics destruction mashed with tower defense brawler! CastleStorm was born out of the fond childhood memory of building and destroy Lego castles. The clouds bring rumors of war…It's Knights vs. Vikings in CastleStorm, where medieval warfare meets 2D physics-based destruction! Controlling the battle in real time, players will harness the power of medieval artillery, manage a fearsome ground attack, and cast powerful spells! CastleStorm features a story-driven solo campaign, a custom castle editor, online multiplayer, co-op modes, and more. Building castles and knocking them down has never been so much fun! CastleStorm Definitive Edition includes the original campaign and 2 additional expansions: From Outcast to Savior and The Warrior Queen. New features include: – 20 new single player battles – 4 new extreme survival battles – 10 new magic spells – enhanced graphics: real time shadows, advanced particles, 1080p@60fps + 4x MSAA – Full screen split-screen mode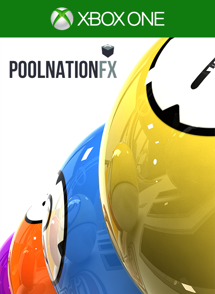 Pool Nation FX is the ultimate Pool Simulator for Xbox One®. Prepare yourself for pixel perfect physics, photo-realistic graphics and super detailed visuals in this truly immersive representation of the sport. Practice, spectate and play live matches seamlessly online, compete in Leagues, share, challenge and create epic trickshots within our exclusive Trickshot Editor, enrol in the Pool Nation Cup, explore our unique rule set customisation tool and re-discover this much-loved sport. Pool Nation FX flawlessly blends reality with the impossible, resulting in the finest example of digital pool you will ever play.